Fall is my favoritest time in New York City. Actually to be more accurate, it's my favoritest time just outside of New York City. I love nothing more than a weekend upstate or in the Berkshires, and have bookmarked dozens of destinations to hit up this season and next: Scribner's Lodge, Audrey's Farmhouse, The Debruce just to name a few… But even when I'm just visiting a friend's country cottage in Rhinebeck, I like to bring a little city style with me. Here are the 5 essentials I always pack for an autumnal weekend in the woods.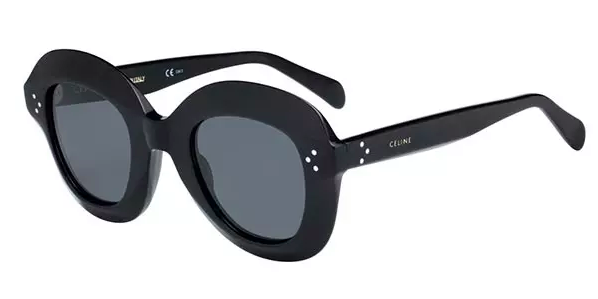 Combat Booties
Nothing makes you feel instantly cool better than a great pair of booties. I love a combat boot that looks as great on a hike as it does at the farmer's market. Great with leggings and flannel, jeans or even a prairie dress. Look for a streamlined version rather than a massive Doc Marten and you'll fit right in with the rest of the NYC expats.
Boyfriend Jeans
The perfect pair of distressed, high-waisted, relaxed-fit denim is perfectly hip and yet perfectly casual. Great with a cropped sweater, a tucked in tee, or a turtleneck - these may be the only pants you need all weekend.
Shearling Jacket
Top off any casual outfit with a super cool jacket that's both snuggly and a little lux, and you're good to go. Getting apple cider at the local farmer's market never looked so cozy…
Felted Hat
A hat makes everything look better. Period. Think of it like the cherry-on-top of any outfit - making even a boring sweater and jeans look suddenly un-boring!
Statement Sunnies
Again, accessories are everything. Grab a cool pair of shades to cover your makeup-free, drank too much artisanal-local-beer-last-night face and you'll be covered. Literally and figuratively.
SHOP THE POST
Celine Tortoise Mix Sunglasses $319
Rebecca Minkoff Leopard Bootie SALE $186
Levi's Sherpa Jacket w/ Removable Fur Collar $168
Albertus Swanepol Felted Hat $320